Have you ever wondered how to be more inclusive and inviting towards your peers and family in regards to your faith? Have you ever felt idle in your faith and need a new challenge to bolster your relationship with Christ?
If you answered "yes" to any of these questions, then consider yourself called to read
Dave VanVickle's challenge in his #ShareJesus reflection to go out. His reflection is helpful for brothers and sisters in Christ who would like some inspiration about how to share their faith. He invites us to open wide the doors of the Church to those in need, instead of treating it like a fort to hide within. He also offers easy tips for sharing faith over social media, with family, and other ways to go out and share the Good News.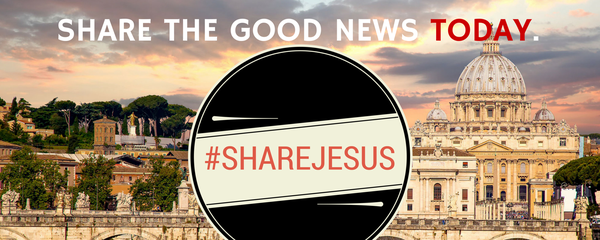 Click here to read more. V
ideos are posted at
R
edeemedonline.com,
Youtube,
and
Facebook
.